Sandra Sovinski
Deputy General Counsel, Office of Research
---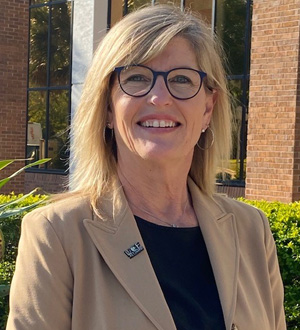 Sandra M. Sovinski is Deputy General Counsel, leading the Research-legal team, while working across UCF and its direct support organizations on a wide variety of intellectual property matters. She, also, serves as counsel for the UCF Research Foundation, Inc., with Robert Wilson.
Prior to joining UCF in 2010, Sandra practiced in the areas of patents, trademarks, copyrights and related intellectual property matters for her firm, Innovative IP, LLC, and for the Atlanta IP boutique Myers & Kaplan Intellectual Property Law, LLC.
Sandra volunteers as a speaker on intellectual property topics for various Central Florida small business and community organizations, is a member of the Florida and Georgia Bars, and has been admitted to practice in the Middle District Court of Florida, the Northern District Court of Georgia, the 11th U.S. Circuit Court of Appeals, and the U.S. Supreme Court.
She is a Registered Patent Attorney, Board Certified in Intellectual Property Law. She received her Juris Doctorate from Indiana University School of Law, Indianapolis, IN, where she was on the Deans List, the winner of an International Law Review Writing Competition, and received the CALI award for excellence. Sandra is a native Floridian who proudly calls University of Central Florida her alma mater for her Bachelor of Science degree in Forensic Science, with a chemistry minor. Prior to attending law school, she was a forensic scientist, frequently testifying as an expert witness in the DNA and serological arts, and is co-author of numerous scientific publications in the field.
A lover of the beach and being on the water, Sandra is excited to have recently received her captain's license. She enjoys traveling just about anywhere, is in early stages of learning the bass guitar, and enjoys live music and theatre events, maybe even playing a small part.
Florida Bar
Georgia Bar
Association of University Technology Managers (AUTM)
National Association of College and University Attorneys (NACUA)
United States Patent and Trademark Office (USPTO)
Florida Bar for IP Pro Bono Program
Areas of Responsibility
Compliance - Research
Contracts - Research
Copyrights and Trademarks
Dispute Resolution - Research
Export Control
Intellectual Property
Licensing
Patents
Policies - Research
Public Records - Research
Regulations - Research
Research
Sponsored Research
Technology Transfer
Education
Languages